So What Is This All About?
Good question. I decided to make this website for reasons related to both business and pleasure. I love digital marketing. I love getting to the root issue of problems and figuring out solutions. I love helping people and steering them in the direction of success. If we have a simple chat and that helps you solve your business problem(s); excellent. I am here to do real, honest work without any smoke and mirrors or unachievable goals.  If I make a dollar or two doing it, even better. I offer 100% transparency and measured success.
Also, take a gander at my Thoughts & Ramblings page when you get a moment. I will be dropping knowledge, asking serious, half serious and ridiculous questions. Also you can learn a bit more about my passions, interests and things I just generally kind of like.
Don't be shy, SAY HEY!
Search Engine Optimization
In layman's terms, increasing your websites visibility in search engines. SEO is a mix of many little things with a big impact on how easily the browsing public find you. Let me have a look inside of your website and do a quick audit to see what can be improved upon.
Search Engine Marketing
Need to entice those in the consideration stage of the customer journey? SEM is for targeting those who know they want or need a product in your category so why not influence them to pick yours. Let me help you get the most of your PPC efforts.
Display Advertising
Display advertising sets itself apart from search by using rich content (video, animated images, static images) to inform or entice those in the pre-commerce stage. Think this could benefit your company or product? Ping me!
Social Media
More than just a task to occupy an intern, social media demands to be taken seriously. Done properly it elicits feelings from people; joy, need, want, trust, hunger, fear and so on.  Let's sit and chat about matching your value proposition to your social strategy.
Mobile Advertising
It's not the way of the future, it's the way of now and it's never been a better time to utilize mobile advertising to deliver contextual messaging to people in the different stages of their customer journey. Lets discuss how mobile advertising can get you over your current hurdle.
Business Strategy
There is so much stimuli passing us by day-to-day that sometimes we get distracted or lured away from our initial goal, or what we initially stood for. I can help you, as an unbias third party, see these strategy meanderings and guide business in the right direction.
From the moment Michael came in to interview for the Marketing Assistant position at Anthology, I knew he was going to be a great fit. Michael has a great passion for learning and continuing to try new ideas, which made him great for working with me on Anthology's social media channels, advertising campaigns, and additional venue marketing initiatives. He's incredibly personable, self-motivated, and quick on his feet. If you've got a problem, he'll find you a solution, and that's a quality that's hard to find these days. I'd recommend Michael to anyone who is looking for a forward-thinking, cutting edge professional who is ready to challenge himself and produce results.
Casey Pukl
Senior Marketing Manager @ Live Nation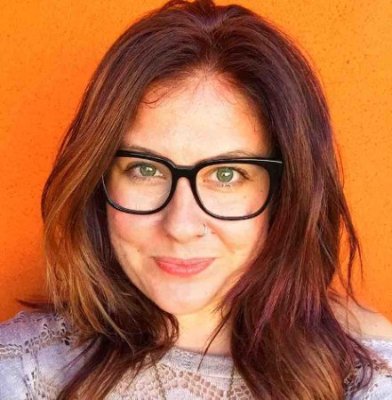 Michael and I had a short but fruitful collaboration during his work with Prism Communications. We worked on a lead generation campaign, particularly on SEO and PPC and we took our time to go in depth to determine the right key words that would be suitable for our specific target groups. With Michael's hard work, determination, experience and dedication we developed a successful campaign that generated a desirable amount of qualitative leads that delivered a great return on investment. Michael is professional, intelligent and very responsive. I highly recommend him as a satisfied customer and I am sure he will be a great addition to a team of similar professionals.
Diana Zavzeatii
Marketing Manager @ FOSS
Michael is dedicated digital marketing leader that not only focuses on delivering best results but also have an insight to perform better. In a short span of time I worked with him on various assignments. He is very helpful and I recommend him to lead social media and digital marketing for every product. He is truly a rock star when it comes to online marketing. I wish him all the best for future endeavours.
Prateek Pathak
Digital Marketing Manager @ Fairmont Jaipur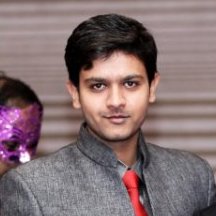 Michael is one of the most valuable people I have ever work with. Both smart and professional. Experienced, deadline oriented and intelligent person. Highly recommended
Kassem Hashem
Cluster Digital Marketing Manager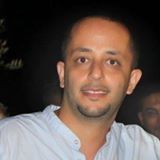 Worked with Michael on FitBit activation for M1 Run. Loved his punctuality, vision and overall creative drive. We clicked completely when it comes to Digital Marketing and I exchanged many great tips with him. Loved his activation (so did our runners) and would recommend Michael for any project – personally he's an honest and great guy + professionally he's a true leader and visionary.
Svetozar Kujic
Social Media & Digital Marketing @ Media One Hotel, Dubai
Take it from those that know me. Take if from those that have worked with me....